CEN "Sizzle Reel"
 "Sizzle Reel" ( View in HD ! )
100+ video segments packed into 2:30
of non-stop action! Check it out!
TRENDING NOW ON CEN
NEVER BORING !
Check Out :   The epic "Hollywood Sign"
VidCon 2016 was awesome!
Thanks to everyone for stopping by CENKIDS.COM during the event.  A huge thanks to "@MACYKATEMUSIC" & "MADDOX" for stopping by, 'CEN' loved the interviews !
 Follow us on Facebook: CENKids
"Feature Video"

The epic "Hollywood Sign" – the most viewed sign in the world !
FEATURED 'CEN KIDS' VIDEO
"CONTROLLING FEAR" is about facing our fears, learning  to make our "own" decisions, which in turn makes us all less likely to just "follow the crowd". CEN interviewed one of the most Extreme Athletes of all-Pro Base Jumper & Skydiver Jeb Corliss at the X Games Los Angeles. Jeb's message was simply put, "We all face fears of some kind, it's part of life. Learning to harness your fears into something positive will in turn help you to accomplish your goals and make your dreams a reality". CEN is partnering with schools and educators to help promote self esteem in kids & teens !
ACTION / SPORT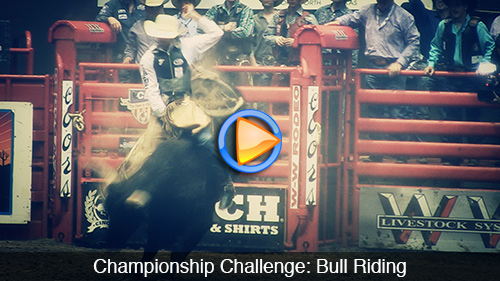 "Championship Challenge" Bull Riding – Fort Worth, Texas.  CEN travels to Fort Worth, Texas. to cover the Tuff Hedeman Championship Challenge of bull riding.
FASHION / LATEST TRENDS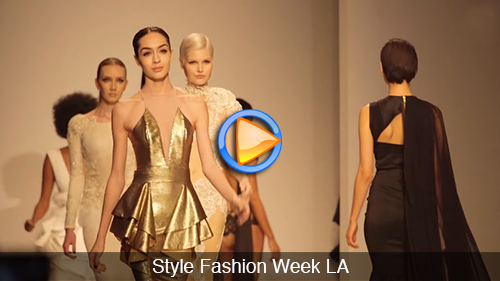 Best of LA Fashion Week. Featuring: Michael Costello, Malan Breton, Dalia Macphee, Lee + Lani, Maria Korovilas, Emily Daccarett, and lot's of super models.
ON TWITTER
. @NathanKress is still 'mortified' over farting in front of his @iCarly crush https://t.co/npgSVVFRYF https://t.co/2dhZUySqU43 hours ago

HILARIOUS ALERT: Watch these young #HanSolo auditions --> https://t.co/VCDO7cOE5e #StarWars https://t.co/qmB8NAaVUs

8 hours ago

So sad! #ArianaGrande & #RickyAlvarez have reportedly called it quits --> https://t.co/8YwFXtj3JQ https://t.co/GiMgcLpp72

11 hours ago
CEN …  The Show for Kids / Teens  / Everyone!
EVENTS
From the X Games in Los Angeles to Fashion Shows at the 'LA Live Event Deck' to Red Carpet Events in the heart of 'Hollywood'- CEN is there !
FILM / TV REVIEWS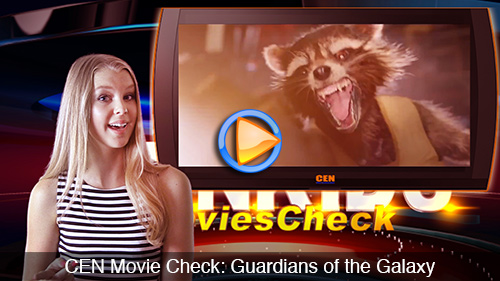 'CEN MovieCheck' — CEN host Kathryn Campbell gives you the inside scoop on CEN's movie review of  "Guardians of the Galaxy".
ENTERTAINMENT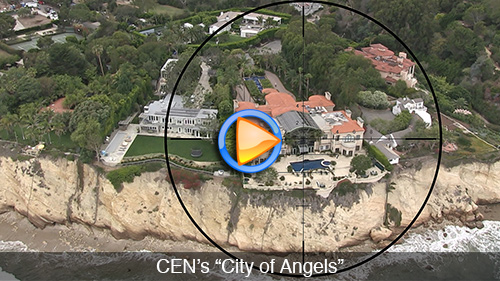 CEN goes above LA to give you a helicopter's view of the 'City of Angels'. CEN's own documentary of the city including Malibu, Venice Beach, Santa Monica Pier, Dodger Stadium, Universal Studios, and the Spelling Mansion – all by air!
MUSIC / ARTS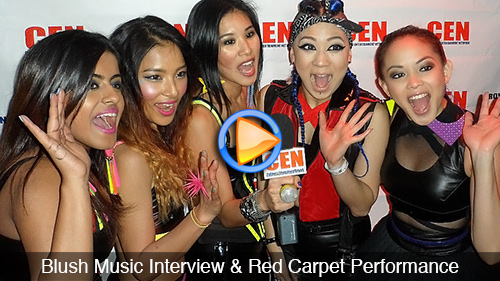 'Blush' music interview along with their CEN red carpet performance.  The party was going on at the 'Spring Beat' red carpet with an exclusive performance from the Quincy Jones produced group 'Blush'. As always CEN gives you an inside look !