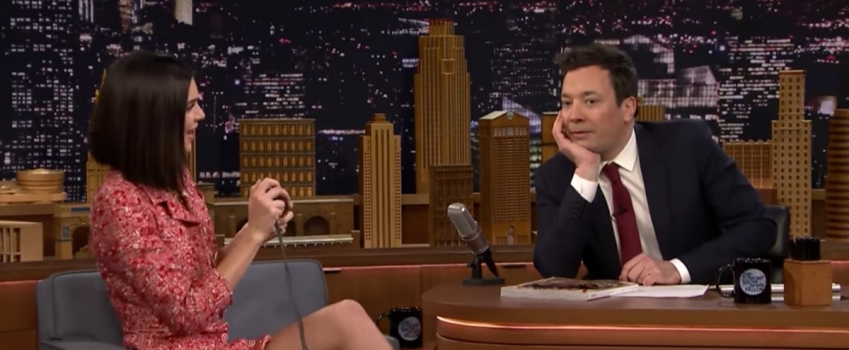 Jimmy Fallon said eight words to Kendall Jenner that we never thought we'd hear:  "Would you like me to model for you?"
Related: Justin Timberlake and Jimmy Fallon Just Sang About Poop
On Tuesday night, Miss Jenner dropped by The Tonight Show to discuss her latest projects (hello Fashion Week) and her passion for photography. After Jimmy Fallon shared Kendall's stunning cover photos of Sienna Miller and Kaia Gerber, he whipped out Kendall's new camera.
Get ready to laugh.
Flashback: Kendall and Kylie Jenner Dominate the Met Gala
Jimmy placed his hand on his cheek and tested out a few poses. He landed on Kendall's Vogue pose (the one with her standing on a horse) and imitated it with a hilarious twist.
"Amazing," Kendall said after she snapped the picture.
The two stepped back into the digital world as Jimmy snapped a selfie for Snapchat. Although the deer filter didn't recognize Kendall, Jimmy Fallon nailed it.
"Why does my head look like that," Jimmy asked.
The two broke up into laughter and so did the audience.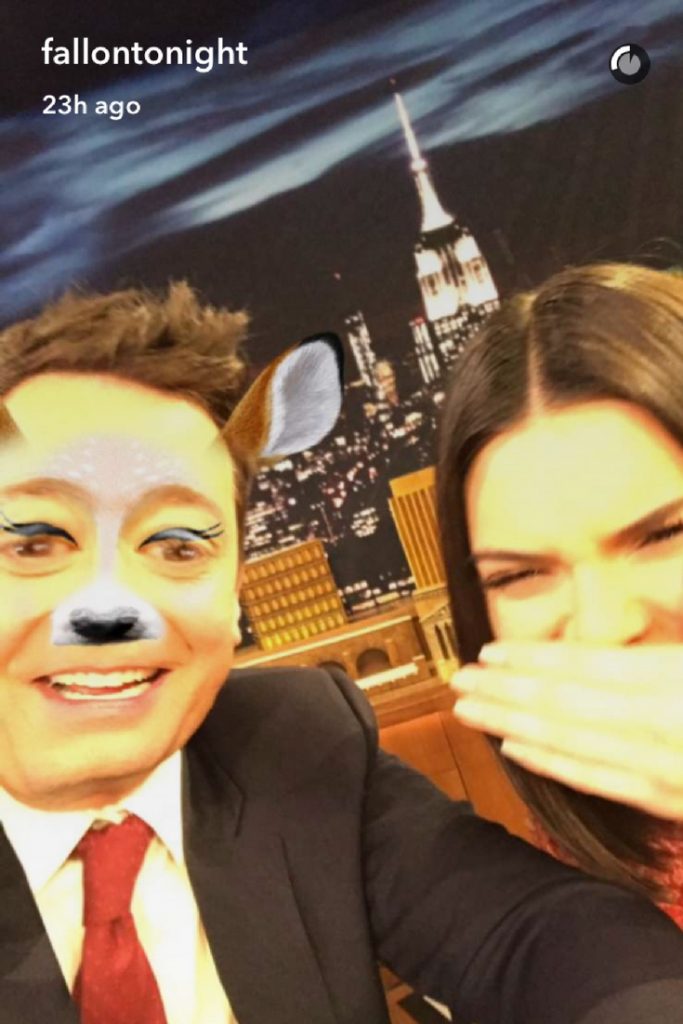 Source: Snapchat
Here's the video in case you missed it.
What do you think of Kendall's interview?