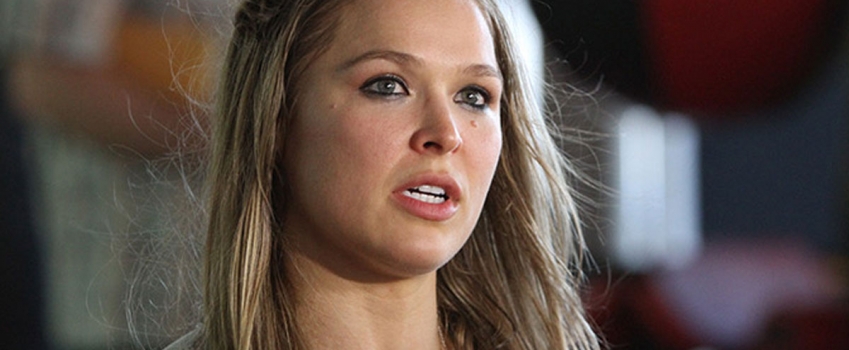 Ronda Rousey is a true fighter.
Last month, the former UFC women's bantamweight champion took a break from social media after her loss to Amanda Nunes.
Video: CEN Sits Down with Dr. AnnMaria De Mars (Ronda Rousey's Mom)
On Monday morning, Ronda Rousey posted quite an inspirational quote on Instagram, which any Harry Potter fan will remember:
"And so rock bottom became the solid foundation on which I rebuilt my life," the post says.

Although experts and fans have speculated that Ronda may retire, this post offers a hint that maybe she will return.
Related: Ronda Rousey's Funniest Skits from SNL
With an acting career (hello Fast 8) in her wheelhouse, it is not certain if Ronda will graduate to other endeavors or if she will hit the ring again. Following her loss to Nunes, Ronda released the following statement to ESPN.com:
"I want to say thank you to all of my fans who have been there for me in not only the greatest moments but in the most difficult ones. Words cannot convey how much your love and support means to me.

"Returning to not just fighting, but winning, was my entire focus this past year. However, sometimes — even when you prepare and give everything you have and want something so badly — it doesn't work how you planned. I take pride in seeing how far the women's division has come in the UFC and commend all the other women who have been part of making this possible, including Amanda.

"I need to take some time to reflect and think about the future. Thank you for believing in me and understanding."
Related: 10 Super Foods Ronda Rousey Devours and Her Mom's Take on Her Champion Daughter
Do you hope that Ronda Rousey will return to the ring?